Memphis Furnace Maintenance
Schedule an Inspection Before the Heating Season
Paying attention to furnace maintenance is essential for reliable home comfort. If you want to ensure that your furnace runs all winter and requires as few repairs as possible, make sure your furnace is inspected at least once each year. AirMasters Air Conditioning & Heating has more than 25 years of experience providing furnace maintenance in Memphis.
---
Give us a call today at (901) 295-4434 to schedule maintenance service.
---
Reasons to Schedule Maintenance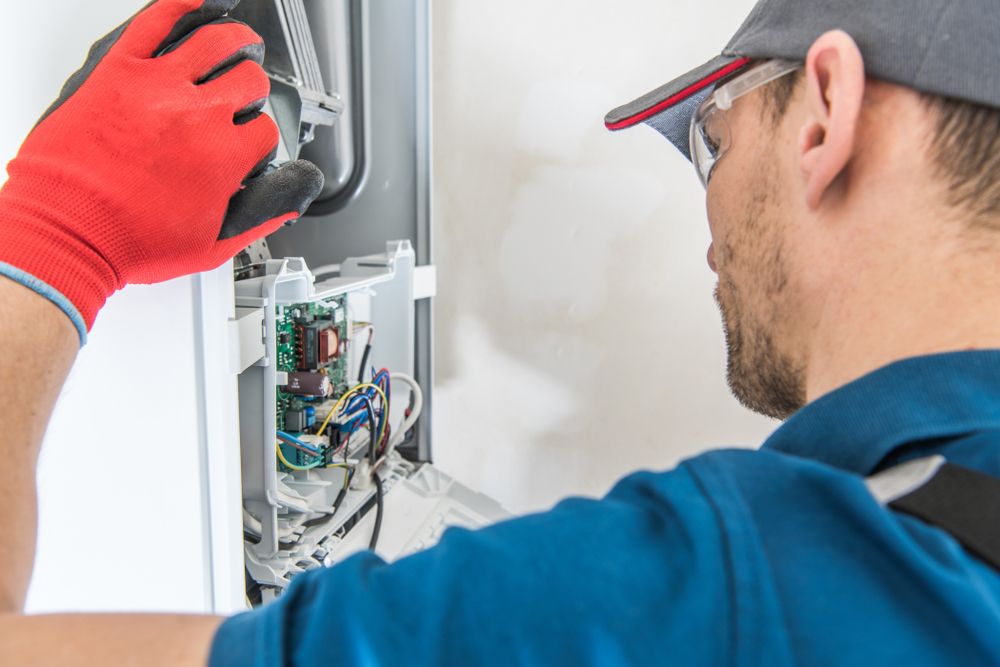 Furnaces are popular because they supply a reliable source of heat and can last for up to 20 years with proper care and maintenance. Furnaces are expensive, so you want to get the most you can from your investment and have your system last for as long as possible. This is one of the main benefits of furnace maintenance, but there are many others.
Furnace maintenance is important because it:
Keeps the system clean
Makes sure the furnace is operating at peak efficiency
Extends the lifespan of your system
Reduces the need for emergency repairs
Virtually all equipment manufacturers recommend having professional maintenance performed on your furnace at least once a year. The best time to do this is before turning on the system for the first time in the winter. This allows us to make sure your furnace is working at peak performance and there are no problems that need to be addressed.
Meticulous Inspections & Maintenance
Our local, family-owned company has provided Memphis furnace maintenance since 1996. Our technicians have extensive training and experience to provide quality maintenance for all furnace types and brands. We will conduct a thorough inspection of your furnace and provide a tune-up to help your family enjoy optimal comfort and efficiency all winter long.
Our maintenance services include:
Cleaning the system
Inspecting the furnace for common issues
Lubricating all moving parts
Tightening wiring
Small adjustments are made during the maintenance process. In some cases, our technicians may notice a problem with your furnace. In this case, they will explain the issue and recommend the most efficient repair method. Taking care of minor repair issues early can help you avoid a larger and more expensive problem with your furnace or a complete loss of heat later in the winter.
Consider Our Preventative Maintenance Plan
We have a maintenance plan that provides 2 maintenance visit per year to inspect and tune up your heating and air conditioning systems and make sure your home is comfortable in every season of the year. Plan members get free reminders to ensure that your maintenance stays on schedule and you remember to schedule your appointment.
In addition to quality Memphis furnace maintenance, plan membership offers several other key benefits. Plan members enjoy priority service for repairs, a 20% discount on parts and labor for repairs, and the opportunity to earn Bonus Bucks every year. This can be used like cash toward the purchase of a new system when the time comes for an upgrade.
Related Blog Articles:
---
If you would like more information or to schedule an appointment, please call (901) 295-4434 today.
---
PUTTING OUR CUSTOMERS FIRST
We always stand by our quality work and we won't be satisfied until you are!

On-Time Service or It's FREE

Our AirMasters are committed to punctual service and promise to be on-time or your service is free.

We are available for 24/7 emergency services, at the same honest price, and without additional fees.
LET'S GET STARTED
Call (901) 295-4434 or Use Our Form