Memphis Ductless Mini-Split Installation
Ductless mini split systems are a flexible and versatile option for heating and air conditioning that can be used for a wide variety of applications.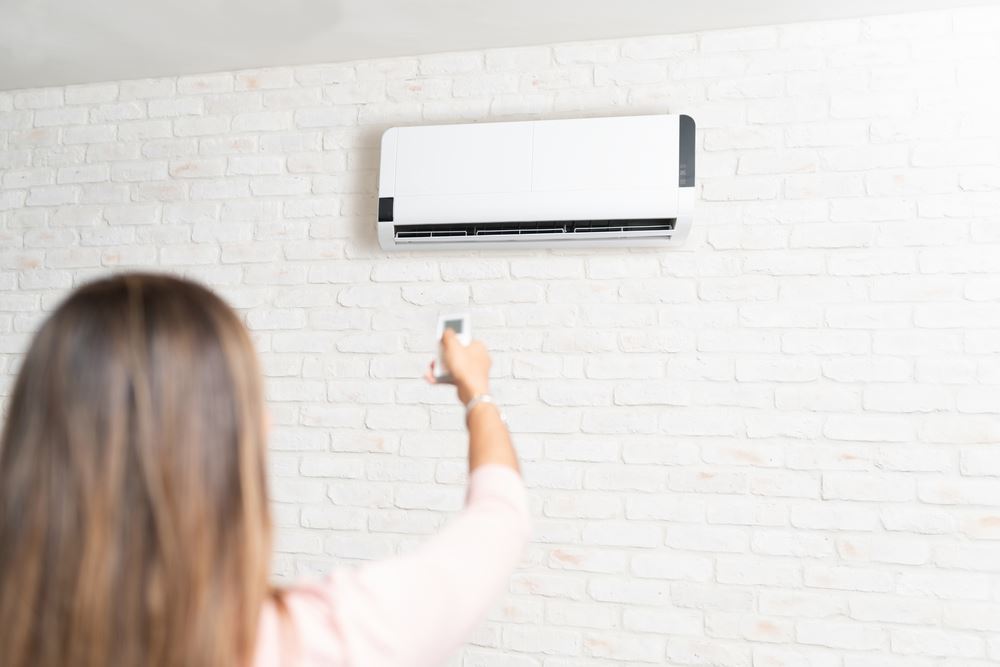 Many homeowners install a ductless system when they are converting unused areas of the home to living space, building an addition, or want to add air conditioning to a house without ducts and avoid the hassle of installing a duct system.​
​Ductless mini splits are popular because they are:
Energy efficient
Easier to install
Affordable
Quiet
Convenient
Useful in almost any situation
Memphis ductless mini split systems offer the added benefit of improving indoor air quality. The ducts are a breeding ground for dust, pollen, pet dander, mold, bacteria, and viruses, which find their way into the air of your home. Because these systems don't use ducts, the air doesn't become as contaminated by these pollutants and allergens.
Memphis Ductless Mini-Split Repair
Our team of experts here at AirMasters Air Conditioning & Heating have the experience and tools necessary to properly repair your mini-split systems. We use the latest technology to ensure that we are able to provide our customers with the best ductless mini split repair services in all of Memphis.
Benefits of mini-split repair services include the following:
Improved Efficiency: Repairing your ductless mini split systems are able to provide you with
Cooler Temperatures: When your ductless system is working at peak levels, it is able to better control the temperature it provides.
Reduced Energy Bills: When you repair your ductless mini-split, you allow it to work more efficiently and it needs less energy consumption to provide you with cool air.
Enhanced Longevity: Timely repair of your ductless systems can help to enhance longevity, by preventing costly damages.
How Mini Splits Work
Unlike traditional heat pumps, ductless systems do not deliver cooled and warmed air to the rooms in your home through a duct system. There is an outdoor condenser unit and indoor units with the air handler and blowers to circulate the conditioned air through the space. Refrigerant lines connect the outdoor condenser with the indoor unit through a small hole in the wall.
Other than how the warmed and cooled air is circulated through the home, they actually work in the same way as a heat pump. In the summer months, the system provides air conditioning to remove heat and humidity from your home. If the system is designed for both air conditioning and heat, it reverses direction in the winter to warm the air inside your home.
Custom Installation for Every Home
You can install more than one air handler with a compressor to create a ductless mini split system that is tailored to your needs. The number of indoor units that are needed will depend on your heating and air conditioning requirements and the amount of space that needs to be covered. If you are only heating one space, such as a home addition, one air handler may be enough. However, if you want to cool several areas of your home, multiple air handlers would be needed.
We can work with you to create a ductless system that is customized to your needs. Our technicians can assess your needs, work with you to determine how many air handlers are needed, and come up with a system that is tailored to your requirements and preferences. For your convenience, financing options are available for ductless mini split systems in Memphis.
Suggested Reading
---
at (901) 295-4434 to find the ideal solution for your home and request a free estimate.
---
PUTTING OUR CUSTOMERS FIRST
We always stand by our quality work and we won't be satisfied until you are!

On-Time Service or It's FREE

Our AirMasters are committed to punctual service and promise to be on-time or your service is free.

We are available for 24/7 emergency services, at the same honest price, and without additional fees.
LET'S GET STARTED
Call (901) 295-4434 or Use Our Form